The Eurodisplay is Europe's most important scientific conference on information displays and related topics attracting scientists and engineers from all over the world.
After two postponements due to Covid-19, the Eurodisplay 2022 finally took place as an in-person conference from September 21 to 23, 2022 at the campus of the University of Stuttgart in Stuttgart-Vaihingen, Germany. The conference was jointly organized by the Institute for Large Area Microelectronics (IGM) and the Society for Information Display (SID).
Workshop "Flat Panel Displays" in the IGM clean room
On September 19-20, 2022 the Institute for Large Microelectronics offered a two-day workshop ʺFlat Panel Displaysʺ as a kick-off event which was fully booked within a very short time. In its clean room the small group of participants built their own seven-segment digital clock display. The clock is based on a seven-segment display with liquid crystals, polarizers, implemented on glass substrates.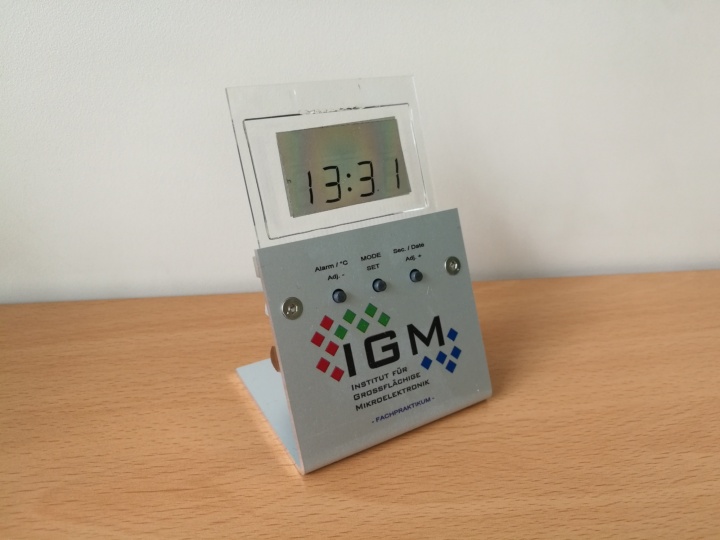 Many interesting presentations
Tabletop Exhibition as further attraction
Presentation of two Mercedes-Benz vehicles
A special highlight was the presentation of two Mercedes-Benz vehicles in front of the Mercedes-Benz Museum. The participants got an exclusive insight in the display technology of an EQS SUV and an S-Class Maybach. The MBUX Hyperscreen presented by the keynote speaker of Mercedes-Benz and showcased at the tabletop exhibition could be inspected live in the EQS SUV. During the subsequent museum visit and dinner in the restaurant of the Mercedes-Benz Museum the attendees discussed their impressions and ideas.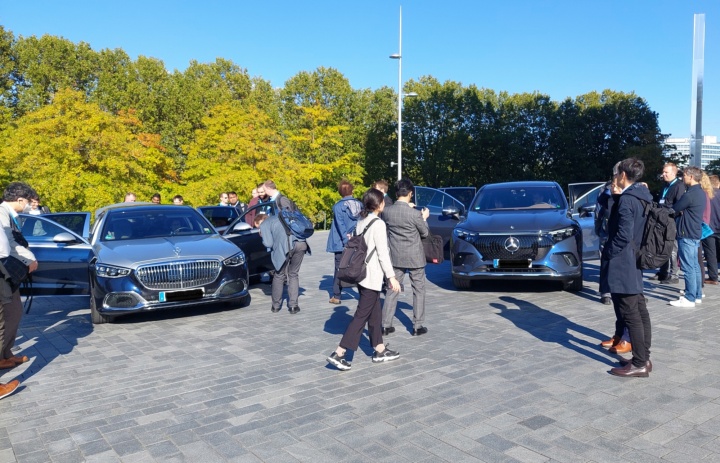 Farewell at the Cannstatter Wasen
After a successful conference with lots of positive feed-back, the participants enjoyed the evening at the beer festival at the Cannstatter Wasen which was especially for the international guests a great experience.